Custom Trays
Let us help you expertly design a tray solution for your most problematic sets. Together we can create a custom configuration specific to your needs.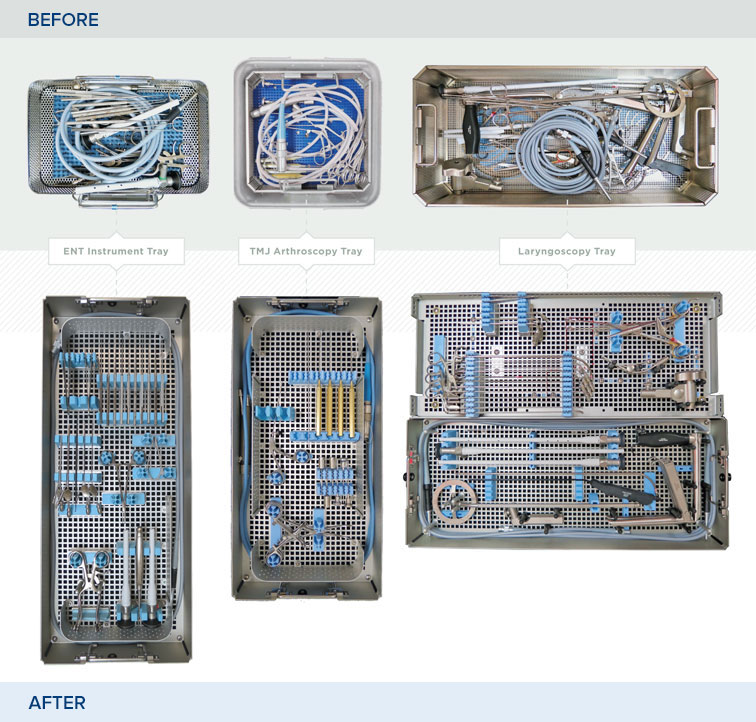 Through the use of dividers and silicone holders, each instrument has its own place inside of the tray for optimal protection.
Our product experts understand that the specific needs of our customers often extend beyond our ever-evolving standard product offering, which is why we offer custom solutions.
Designed to accommodate virtually any surgical instrumentation set, custom InstruSafe Trays provide the same unparalleled protection as our preconfigured trays. Each custom tray features durable aluminum construction and medical grade silicone holders precisely tailored to house your instruments.
Whether you need a solution for fine, delicate instrumentation or large, durable instrument sets, we'll work directly with you to configure a tray to your specifications.
Even after the initial purchase and use, your tray can be reconfigured to accommodate changing procedural and surgical preferences.
Call us today to discover your tray customization options: 1.888.229.2875